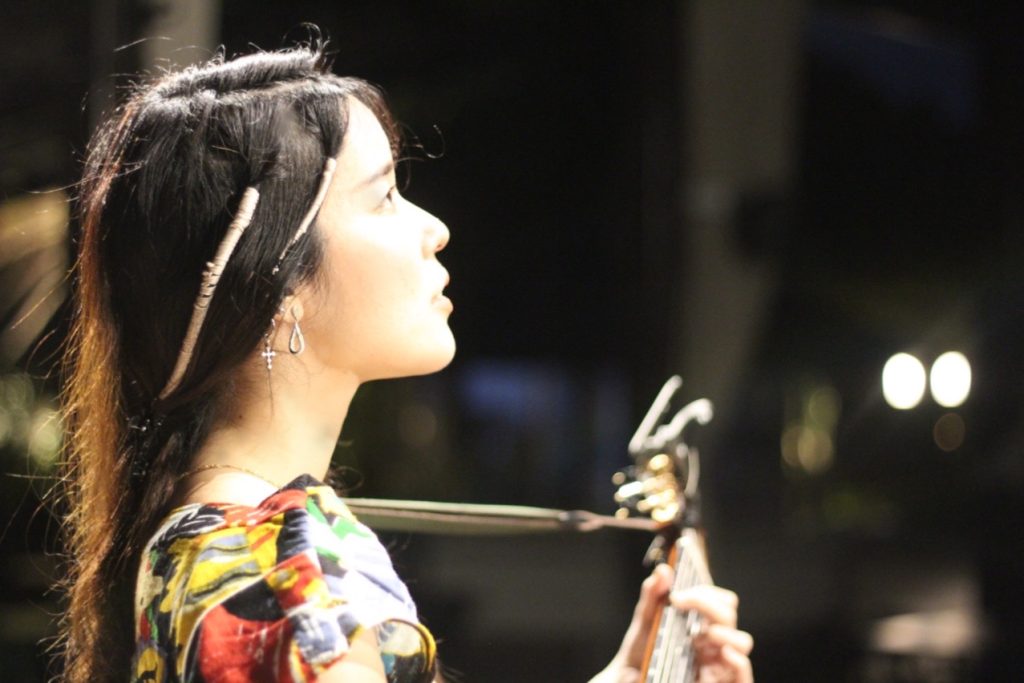 Meli ARAKI | 荒木めり〜
Vocal, Guitar, Piano, Sanlele, Percussion
Born and raised in Lima, Peru. Fourth generation Japanese American (Uchinanchu IV).
Moved from Lima to Okinawa in the spring of 2018, seeking her roots out of love and respect for her ancestors who once immigrated from Okinawa to Peru.
She has been living in Ishigaki Island since the spring of 2021. Her dream is to hug the hearts of everyone in the world with her songs, and she performed at BEGIN's "Uta no Hi concert in Ishigakijima" in November, 2021.