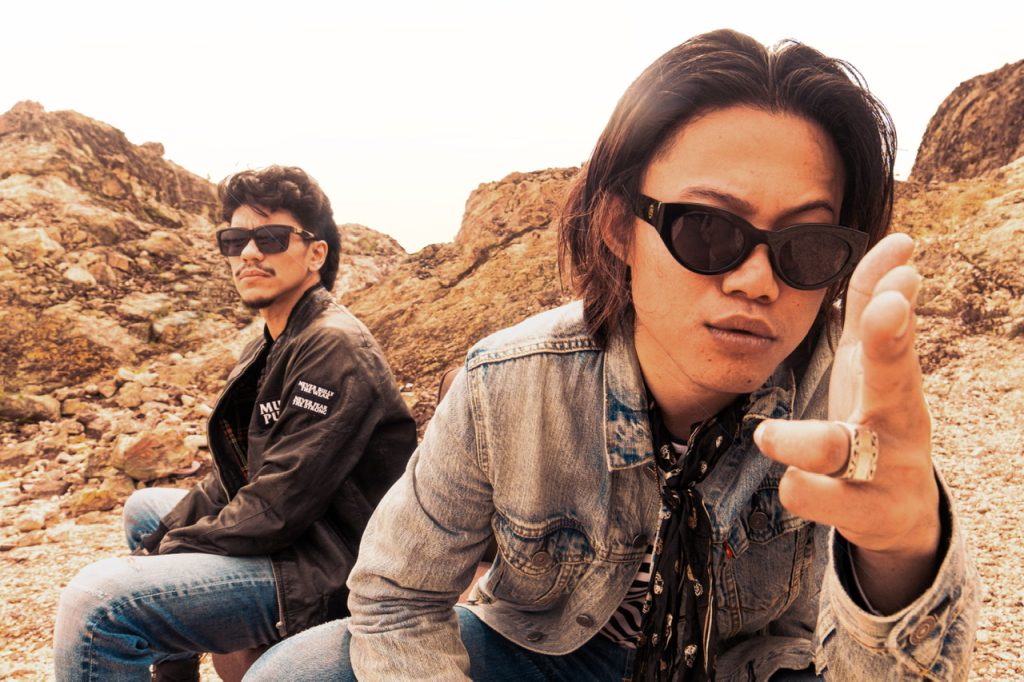 【Music Lane Festival Okinawa 2023 出演日程 / Performance Schedule】
2/19(日) / Sunday 19th Feb.
16:00-
@ 音楽広場Music Square / Music Town Oto-Ichiba 1F
JEMSON(Malaysia / マレーシア)
UNITE ASIA (HONG KONG) –
"JEMSON – A TASTE IN A HIGH-OCTANE GLAM- METAL MEETS THE RAMONES!"
JEMSON is a rock supergroup led by guitarist Jimmie and vocalist Myo. The band first emerged in 2019 with the EP 'Balada Cinta Kosmos' ('Ballad of Cosmic Love'), before their self-titled debut album was released last year. The latter contained 12 tracks, and spawned the ego-attacking single 'Lu Power', which featured an appearance from Hujan frontman Noh Salleh.
Their track, 'Lagu Paling Kecewa Di Dalam Dunia', also qualified as a semi-finalist for 2020's Anugerah Lagu Indie awards, which marked the indie award's first edition. JEMSON is a 2X Platinum Award winner on Rakita FM for topping the local music chart for weeks, Artiste Of The Year 2021 on Junklist as well as Best Vocalist on Music Addicts Malaysia Award 2021.
JEMSON debut show in 2019 was to open for LOUDNESS (JP) live in Malaysia and was hand picked by the LOUDNESS himself. In 2022, the band co-headlined local festivals and still touring across the country to this date.
JEMSONは、ギターのJimmieとボーカルのMyoを中心としたロック・スーパーグループ。
2019年にEP「Balada Cinta Kosmos」で登場し、昨年12曲入りのデビュー・アルバムをリリースした。
彼らの楽曲「Lagu Paling Kecewa Di Dalam Dunia」は、2020年のインディーズアワード「Anugerah Lagu Indie」のセミファイナリストに選ばれた。また、Rakita FMのローカルミュージックチャートで2Xプラチナ賞、JunklistのArtiste Of The Year 2021、Music Addicts Malaysia Award 2021のベストボーカリストなどを受賞。高く評価されている。
また2019年のデビュー公演では、LOUDNESS(JP)のマレーシア公演のオープニングアクトを務めた。