Yui & The Mahadhi Bohemians (Japan / 日本)
Yui Arakawa (Percussion)
白根佳尚 (Drums)
Yahman (Bass)
HamaBuddha (Engineer)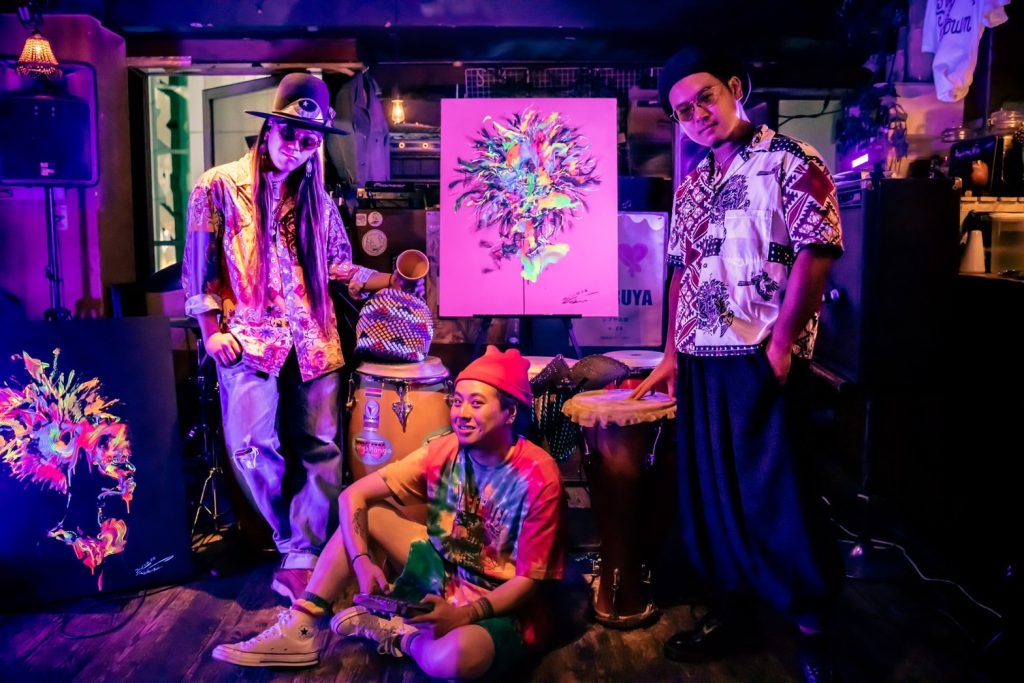 【Music Lane Festival Okinawa 2023 出演日程 / Performance Schedule】
2/19(日) / Sunday 19th Feb.
14:00-
@ Remy's
Yui & The Mahadhi Bohemians (ユイ アンド ザ マハーディ ボヘミアンズ)
踊れてキャッチーなワールドミュージックを奏でるインストバンド
幼少期からBrazilian,African,Cuban,Latin Rock,Go-Go Funk etc…といったパーカッションがフューチャーされる音楽を好み、叩き続けてきたパーカッショニストYui Arakawa。『パーカッションが導く、身体が自然に動いてしまう高揚感。それはアンサブルした時は尚更であり、プレイヤーだけでなくリスナーも一体となり一層踊れるサウンドとなる。その"音"たちを中心として、アフリカンバティックのようなカラフルな世界観を描き、土着的でありながらも"踊れてキャッチー"なワールドミュージックを奏でたい』
以前から考えていたそのアイデアを具現化するため、公私共に絶大な信頼をおいているFunkyドラマー白根佳尚 、レゲエベーシスト Yahman をメンバーとして迎え、長年「Yui Arakawa」のパーカッションサウンドを支えているエンジニアHamaBuddhaを加えることで「Yui & The Mahadhi Bohemians」としての活動を開始した。
2021年8月6日 1st EP「KAMA WEWE」をリリース。
2022年7月8日 Single「AfroBeat4You」をリリース。
"Yui Arakawa" is a Japanese percussionist who has been active in a wide range of genres since he was a child, and has been fond of music featuring percussion such as Brazilian, African, Cuban, Latin Rock, and Go-Go Funk.
For some time, "Percussion leads to an uplifting feeling that the body moves naturally. It is even more so when ensemble, and it becomes a sound that not only the player but also the listener can dance together. I wanted to draw a colorful world view like African batik and play "dancing and catchy" world music. "
In order to realize this feeling, the engineer "Hama Buddha" who has supported the percussion sound of "Yui Arakawa" for many years with Funky drummer "Yoshitaka Shirane" and Reggae bassist "Yahman" who have great trust both publicly and privately. By adding "Yui & The Mahadhi Bohemians", he started his activities.
The instrumental band "Yui & The Mahadhi Bohemians", formed by percussionist "Yui Arakawa" and playing dance and catchy world music, has debuted EP "KAMA WEWE" has been announced to be released on August 6th.