HEYNAM SiN X PATiENTS (South Korea / 韓国)
Heynam Sin (Vocals & Bass)
Sumin Jo (Bass & Vocals)
Soowon Choi (Drums)
Jonghyun Park (Guitars & Vocals)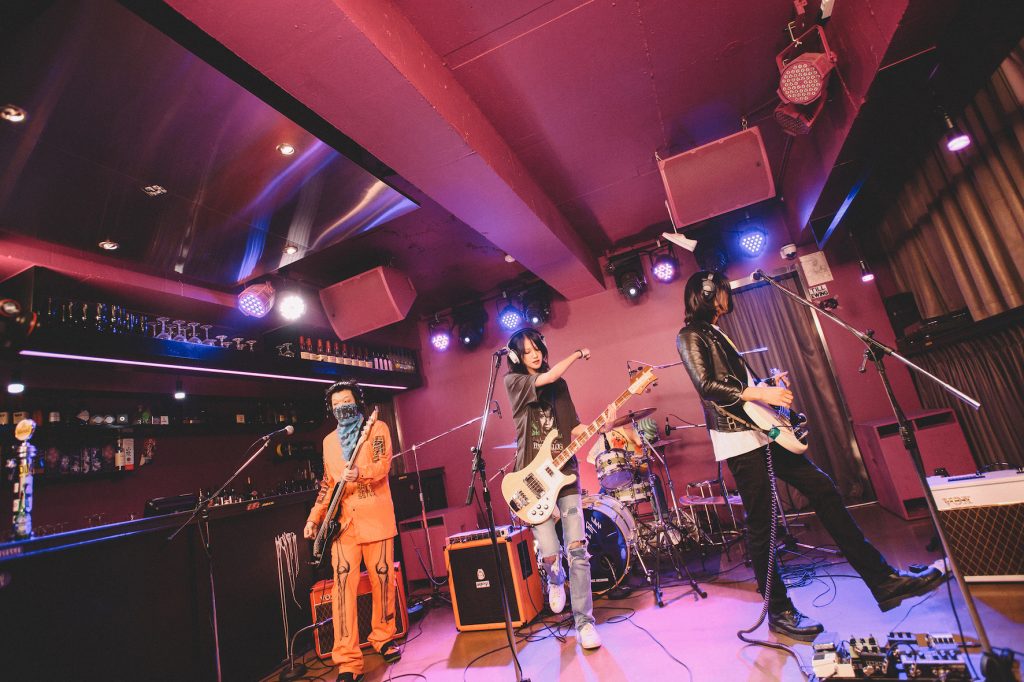 【Music Lane Festival Okinawa 2023 出演日程 / Performance Schedule】
2/19(日) / Sunday 19th Feb.
20:45-
@ ミュージックタウン音市場 / Music Town Oto-Ichiba
HEYNAM SiN X PATiENTS is a punk, post punk & power pop group from Seoul, Korea.
Vocal & bassist Heynam Sin and PATiENTS leader Sumin Jo, who is in charge of producer and bassist, are working together. with Soowon Choi, a drummer of PATiENTS, who has been active in Korea and the UK, perform a unique live set consisting of two bassists and one drummer.
HEYNAM SiN X PATiENTS released their debut single "Night Flight" in 2016, their second single "Like It!" in 2017, "On My Way" & "My Sun" in 2018, "Ugly Mothers Club" & "New World" in 2019, "Star Treasure" in 2020, "Sorry Not Sorry" in 2021, releasing a total of eight punk, post punk, power pop and indie pop singles. the group has continued to create through the DIY label 'STEEL FACE RECORDS' led by the band members. In 2022, guitarist Jonghyun Park joined and released the first live album "LIVE AT CLUB STEEL FACE" by HEYNAM SiN X PATiENTS.
Appearing at Okinawa Music Lane Festival in February 2023! The first tour of Okinawa is coming up.
HEYNAM SiN X PATiENTSは、韓国ソウルのパンク、ポストパンク&パワーポップグループです。
ボーカル&ベースのヘイナム・シンと、プロデューサー&ベーシストを担当するPATiENTSのリーダー、チョ・スミン。 と、PATiENTSのドラマーで、韓国やイギリスで活躍するチェ・スウォン。2人のベーシストと1人のドラマーからなるユニークなライブセットを繰り広げる。
HEYNAM SiN X PATiENTSは、2016年にデビューシングル「Night Flight」、2017年に2ndシングル「Like It!」、2018年に「On My Way」&「My Sun」、2019年に「Ugly Mothers Club」&「New World」、2020年に「Star Treasure」、2021年に「Sorry Not Sorry」とパンク、ポストパンク、パワーポップ、インディーポップと計8枚のシングル作品をリリース、メンバー主導のDIYレーベル「STEEL FACE RECORDS」で制作活動を継続中だ。2022年、ギタリストのパク・ジョンヒョンが加入し、HEYNAM SiN X PATiENTSによる初のライブアルバム「LIVE AT CLUB STEEL FACE」をリリース。
2023年2月、「Music Lane Festival Okinawa 2023」に出演! 初の沖縄ツアーが決定。