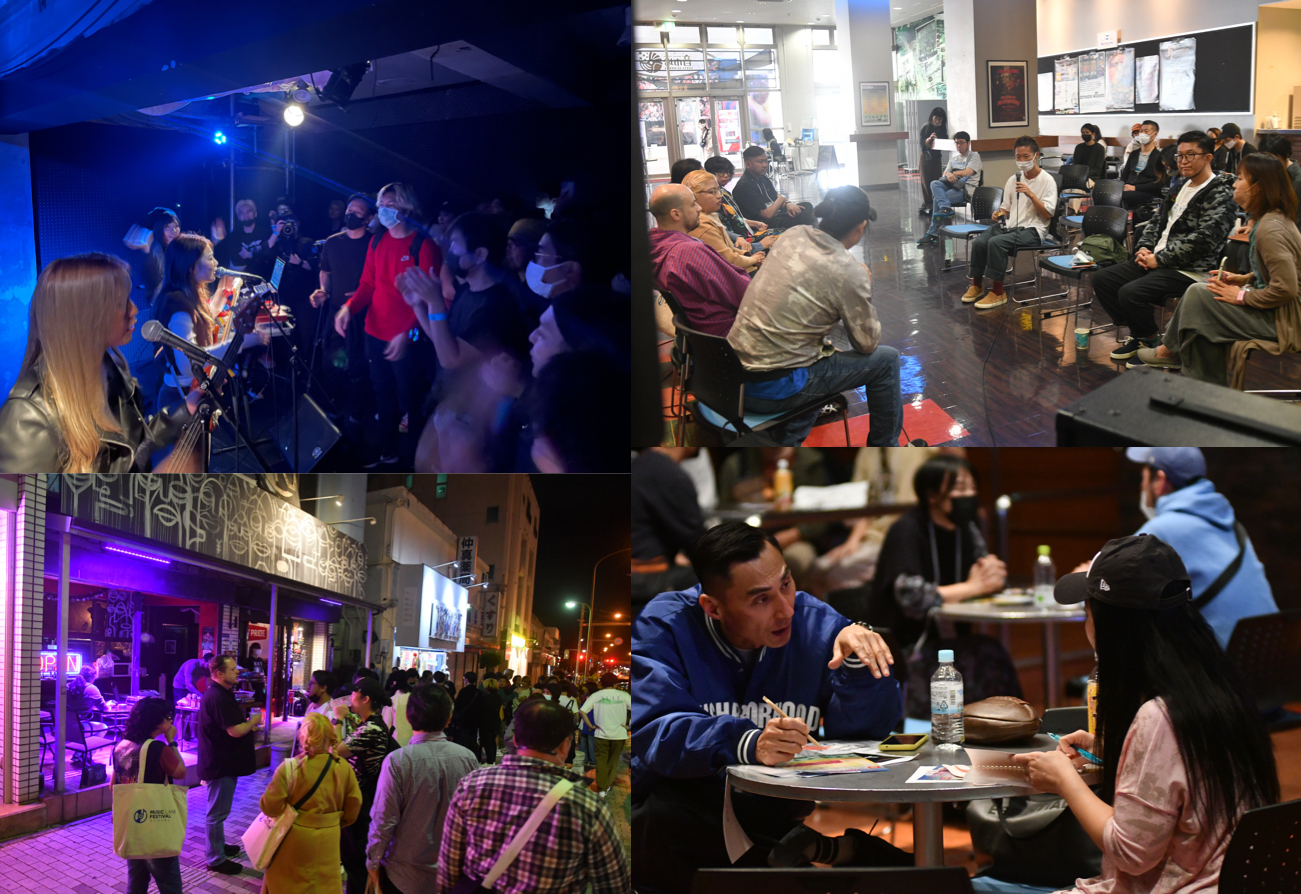 Call for artists for "Music Lane Festival Okinawa 2024 / Trans Asia Music Meeting 2024" to be held on January 19 (Fri.)-21 (Sun.), 2024 is now open.
This event is a showcase festival focusing on independent artists. We are preparing a function that can be used as a gateway to the music market, mainly in Asian cities.
Specific results after this year's event are listed below.
Many more are yet to be announced.
May 2023: element of the moment (Okinawa), performance at the Ulsan Jazz Festival in Korea
June 2023: Collaboration between ARAGAKI Mutsumi (Okinawa) and Gray By Silver (Korea)
July 2023: TOSH (Okinawa) performs at "PLAYTIME FESTIVAL" in Mongolia
August 2023: Sukiyaki Meets The World (Toyama) and DMZ Peace Train Music Festival (Korea) artists will be jointly invited.
October 2023: Hasiken (Amami), Famous Japanese (Okinawa, Tokyo), Korea "Busking World Cup" Final Qualifier Selection
November 2023: Salasa (Tokyo) performs at "LUCfest" in Taiwan
To apply, click on the link below.
Deadline is 23:59 on Saturday, September 30, 2023.
English https://musiclaneokinawa.com/en/tamm_entry_sheet