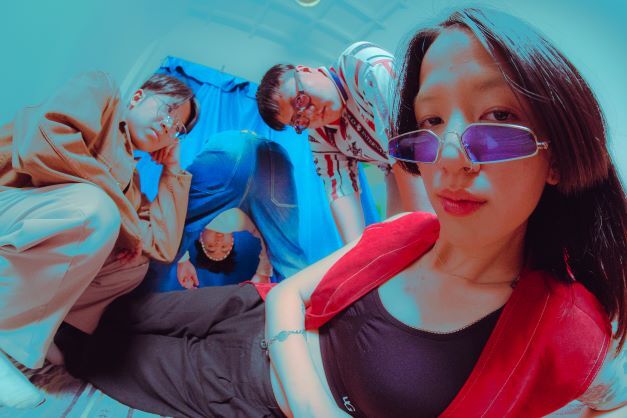 Daynim is a Bangkok-based band, also a group of singers, songwriters, and producers debuted as an independent artist in the Thai music industry
and the public in 2019. Their directions have been contemplated over their adolescent yet playful minds. Despite the chaotic society they are currently
living in, it was their mutual agreement that the important mission is to present the Southeast Asian culture through the mixture of RnB, Hip-hop, and
Soul music; through the Western world's pop culture. For the past two years, they had released 9 original tracks and had been featured in Quicksand bed's
'Round and Round', and SirBastien's 'Home With You'.
The journey began when all the members; Pleng(Vocal), Soe(Guitar), Get(Bass), and Kan(drums), went to the same university. Like for any other university student, college life is valuable for classmates can become true friends, partners in their future path. Therefore, after graduation, they formed and put Daynim into one of their priorities.
At the early stage of their music career path, their fortunate fate brought them to meet a producer and a good friend, Yim, or Prawith Hansten. His
experience and matching attitude have been influenced Daynim's work up until the present day. Then, they signed with one of the most well-known
record labels, Smallroom Pop Music Label, which brought the Thai indie music scene to another level since the early 2000s. It was an unexpected
opportunity for them.
Unfortunately, not long after signing, the pandemic started and the political situation in Thailand was becoming more raging,
causing hard times for Thai artists. They decided to end the contract with Smallroom and aim for a greater and higher risk goal; bringing their band and
music to the international territory.