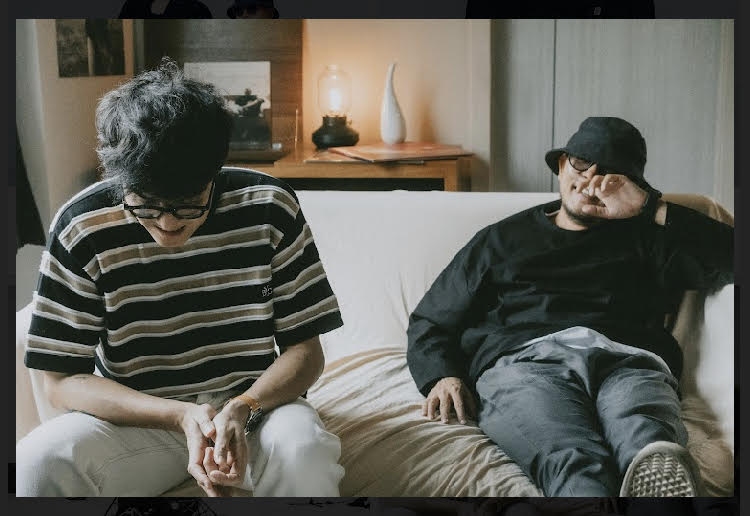 "SCRUBB" is the combination of two former music lovers, "Muey" (Thawachpon) and "Ball" (Torpong). They mentioned that their songs were come out of everything around them and their lifestyle. It's easy to understand, nothing complicated like the name of the band "SCRUBB." It is just a normal function of a voice recorder that they're both used when working on an underground project. But in this general name, something familiar was hiding behind them, just like most of their songs.
They called it luck when the album went so well naturally on their own, and that led the two members to keep on creating their craft continuously. From "SCRUBB" (2003) to "Club" (2005) and EP "Mood" (2007), they then released "Chud Lek" (2008), a remake of their hits songs to electro-acoustic version. The album had received such great feedback that those of their old songs became much more well-known. Songs like "ทุกอย่าง (Everything)," "เข้ากันดี (Click)," "ใกล้ (Close)", and etc. became a big hit and so familiar to audience that they could just sing along with whenever they were put on or played live. In 2018, they released the latest album, "Season," which lead to the first concert "Scrubb 18+" After the announcing of concert, it received such a great feedback in which tickets were all sold out.
The 20th anniversary of SCRUBB's music journey begins in 2020 and starts in 2021 with the group's first international song, "Surfing," which is like a song to thank foreign fans who supported it. The album "Songs in 2gether" from the collaboration of SCRUBB and Universal Music Japan was very successful.  Both online are attached to the Top Japan Billboard Chart and offline on the GMM Pop-up Store Japan with simple English lyrics. A song will make you smile with comfort. End the year 2021 with a song "พรุ่งนี้ (Someday)," and SCRUBB has already entered 22nd year on the music journey, opening 2022 with the song "แด่เธอ (There)" all songs include all definitions of SCRUBB; Good Vibes, Positive energy, and Healing.
Spotify:https://open.spotify.com/artist/3zSMaWnvUzyNlOW0Tj2s4N
Apple Music : https://music.apple.com/us/artist/scrubb/284830189