Siwanut Boonsripornchai (Tent): Guitar, Vocal
Sanpawit Soikum (Nat):Guitar
Pinyo Mailaeiad (Po): Bass
Teerawut Ittiwut (Pam):Drums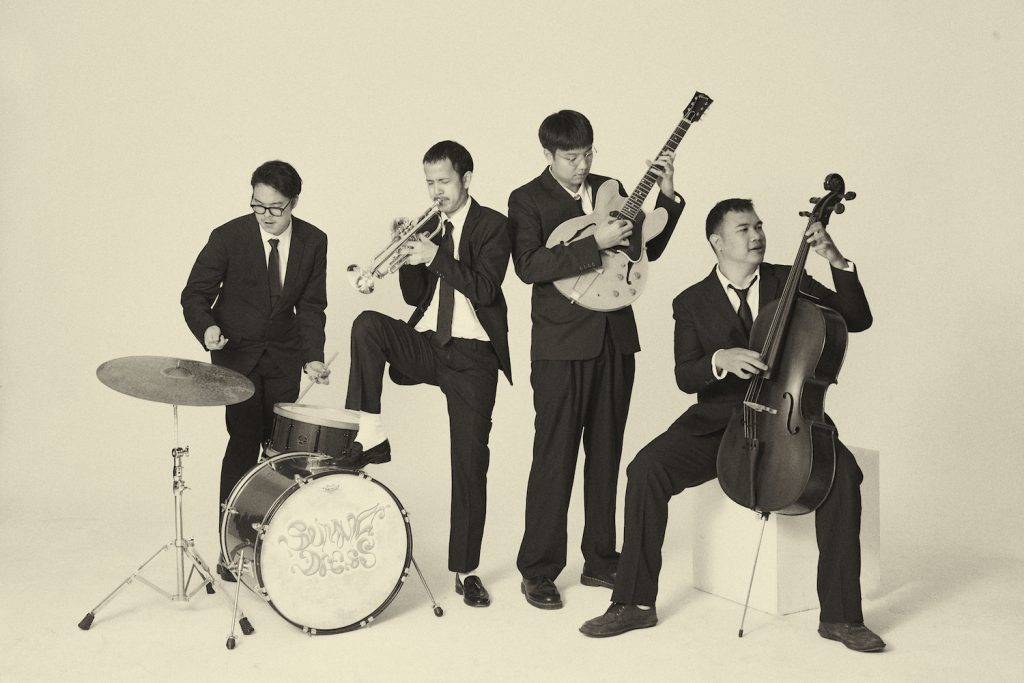 Summer Dress is an experimental pop band from Bangkok, Thailand. In 2012. A group of student friend, we continue our dream to discover music together for fun and friendship. Summer Dress's music is arrangement of keyboards and guitar picking riff, mathematic rhythm, spacey sound, part by part and top with lyrics of short story or telling a part of youth life.
We've launched the first album with fresh and coming-of-age music concept, following by positive reviews from top alternative media and gained groups of niche fans.The 2nd full-album called 'Serious Music' in March, 2017 which our music style becomes a bit different from the first album; sophisticated, atmospheric (and quite serious like the album name) with its complex and elaborated music structure, but you can still feel senses of their signature sounds and arrangement, somehow. The latest album is 'Ui' released in 2021 during the pandemic which causing us to think about our music and sound differently. We had less opportunity and chance to make a record. We decided to create more rough and very live recording and more easy (also fun) to perform. The story was written on another level of life, talking about growing up living, society and cultural things that happen in nowadays.