Jacob Tanaka (Vocals/Guitar)
Yuhei Tanaka (Vocals/Bass)
Toshitake Tanie (Vocals/Guitar)
Shigeo Okamoto (drums)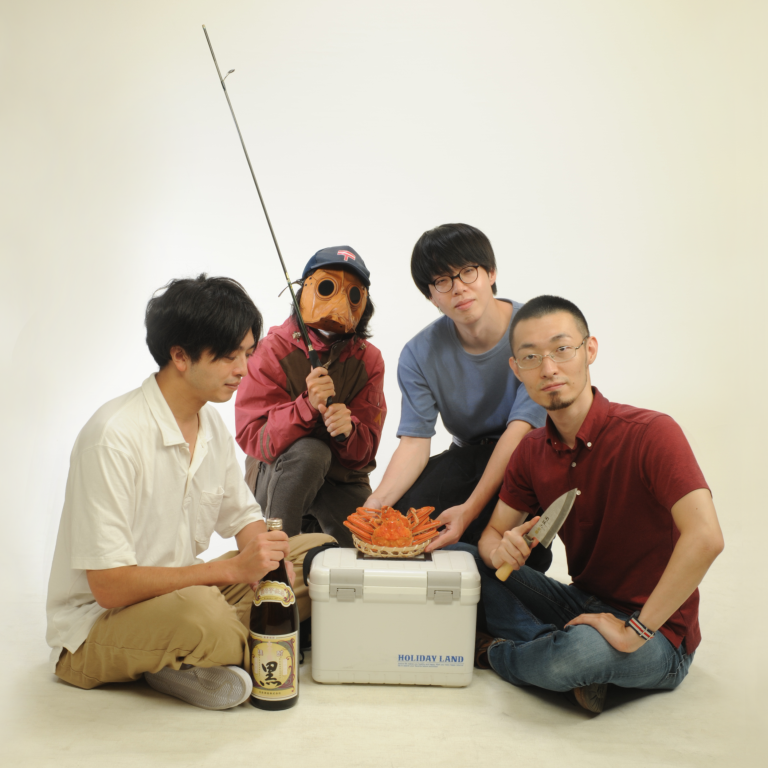 A four-piece rock band with three songwriters/vocalists, led by Tanaka Yakob (Vo/Gt), who is also a solo artist and guitarist.
Yakob Tanaka, the core member of the band, is a home recording musician who plays many instruments and handles everything from recording to mixing himself, as a support guitarist for never young beach and Lucky Old Sun, and as a solo artist who provides/arranges songs for Kaede (Negicco) and uki. His second solo album "Osakini ni Yoroshiku" released in 2020 was critically acclaimed by many media and won the "APPLE VINEGAR -Music Award- 2021" hosted by Masafumi Goto (ASIAN KUNG-FU GENERATION). The company was awarded a special prize at the "The Best of the Best" awards ceremony. Shinji Wajima (Ningen Chair) and others commented on the album, and the song "THE FOG" was featured on the radio by Gen Hoshino and selected for the official Spotify playlist. The "T" is a word that means "to be" or "to be" in Japanese.
In December 2021, they released their second full-length album "DOOM" as "Landlord," and just like their first album, their performance is full of energy that grabs your heart instantly, and their good melodies are not just ordinary, but they also have an edgy sound and a flexible and flexible approach to music. The arrangements traverse the history of rock/pop music, and the songs honestly confront melancholy and resignation, exuding wistful sadness and generous tenderness.
Starting in March 2022, the band will embark on a 10-stop nationwide album release tour. In between, they will perform in Okinawa for the first time. Incidentally, Jacob Tanaka's roots are in Okinawa.