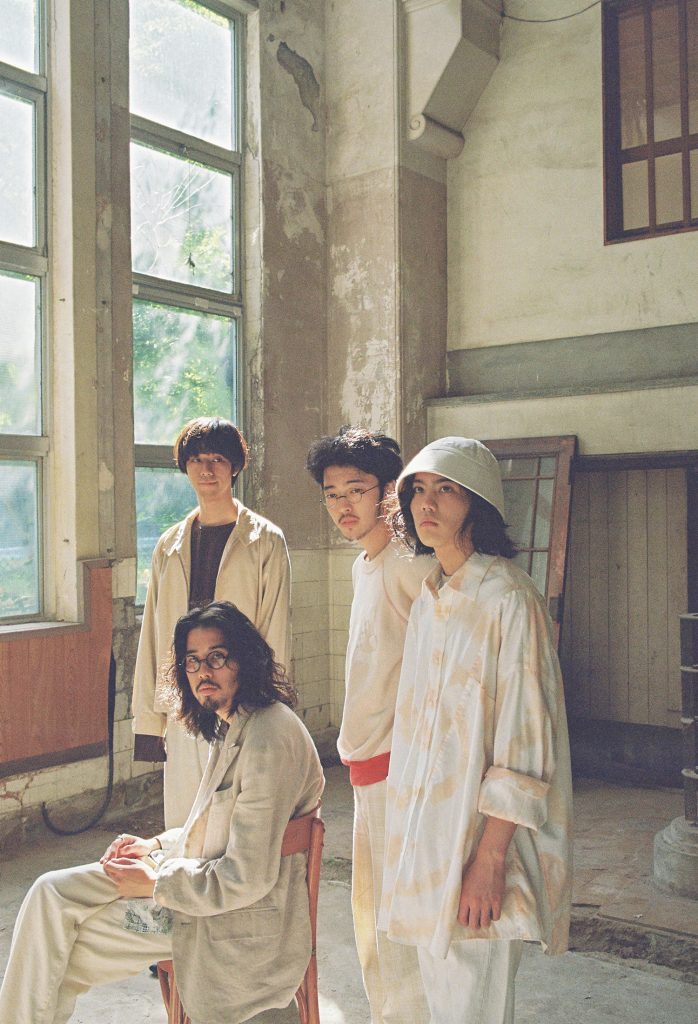 New generation band formed in Fukuoka by Shota Aratani (Vo), Kei Tanaka (Ba), Yuya Saito (Gt), and Takafumi Nomoto (Dr).
The two EPs "ijo" and "SHRIMP" were self-produced in 2018, and the CD packages sold out immediately upon arrival. Ranked in the local college charts and talked about as a mysterious new artist among early listeners. major debut from Atlantic Japan in November 2019.
In April 2020, he released his first nationally distributed mini-album "LOBSTER" with 6 songs.
And in November, the long-awaited 1st full album "tomorrow will naturally never come" which includes the opening song "Tokimeki", the theme song of Paravi original drama "love⇄distance", and "Tenjin" which got power play on 3 Fukuoka FM stations simultaneously for the first time in history. The first solo tour was held in five cities across Japan, and all tickets were immediately sold out.
In 2021, they released the single "Gokigenyo Sayonara" in January, the single "Romantic" in March, the single "Aishiteru" produced by Keiichi Tomita (Tomita Labo) in May, and "Yami Sanzan" produced by Seiji Kameda on July 9 (Friday). On August 11 (Wed.), they will release their second full-length album "Haruka Ima" and perform at "FUJI ROCK FESTIVAL '21" immediately after. She is also a model for the "Zoff CLASSIC Summer Collection" of the eyeglass brand "Zoff".