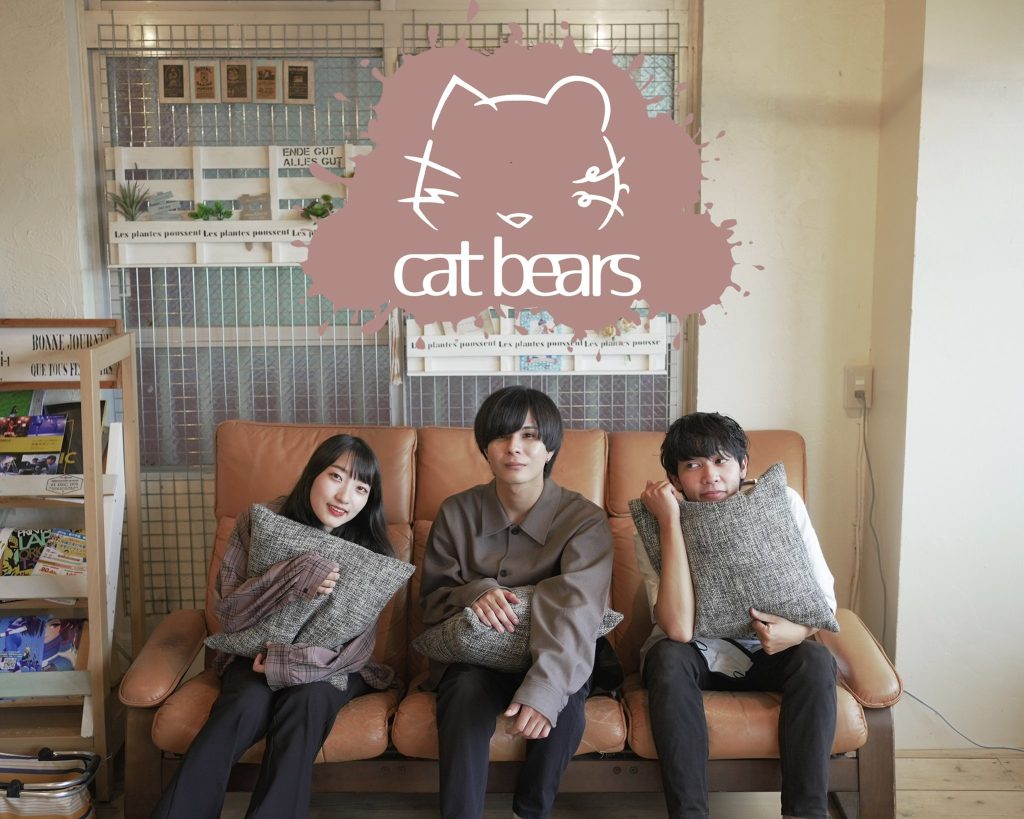 All members are current college students.
Formed in June 2019 by three people who met in a college club.
First live performance in October 2019 at Chocol8Syndrome (Chokohachi) pre. indie's Strike Back tour.
Released their first demo CD "catbears1stdemo" in April 2020.
Gt/Vo Koya.
Ba/Cho Amige.
Dr/Cho Kaku. Dr/Cho Kaku.
Gt/Vo Koya spins delicate lyrics and catchy melodies. Ami, a bright and cute bassist. Kaku's energetic and powerful drum performance, and the chorus work of the three of them are attractive. They are now working hard to get a commercial song in Okinawa as one of their goals!
We are slowly gaining fans through live streaming and SNS!
I hope I can be a part of someone's everyday life.