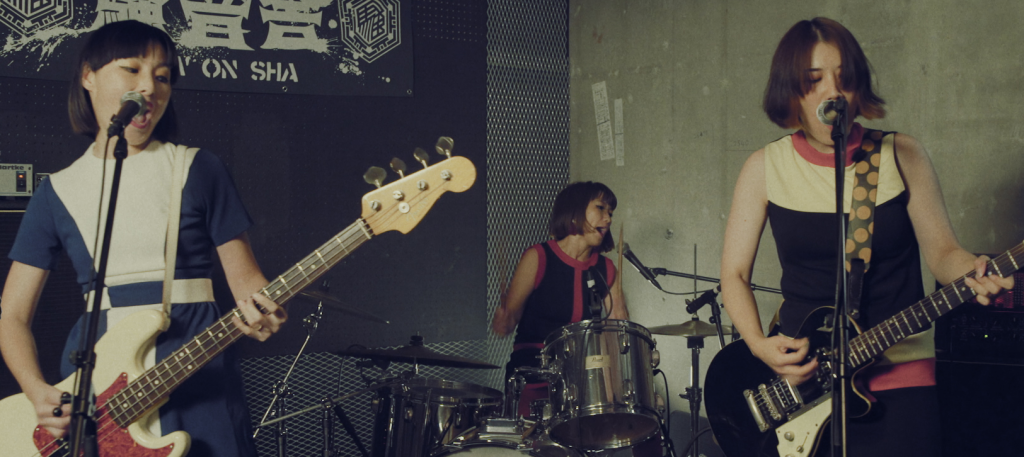 Last summer, the girl band THE QUESTIONS took the Koza music scene by storm when they posted a cover of UK garage band The Delmonas' "Peter Gunn Locomotion" on YouTube.
They have just released their first three-songs "Koi no Yokan (Love Premonition)" on Bandcamp.
"THE QUESTIONS" is a three-piece band consisting of chelio (Vocal&Bass), sayocoxxx (Guitar), and akatukik (Drums). At the "Music Lane Festival Okinawa 2021" held in this February, the members, who were mainly mothers raising children, gave us a rugged and sharp garage sound that was hard to believe.
Listening to their live performance and the soundtrack, it is clear that they are not only garage rock, but also punk, 60's, girls rock, etc. They are full of various musical elements.In addition to the nostalgic sound, the fashion on stage and the way the artwork for the album was presented were all done with great taste.
Watching the live video of "Music Lane Festival Okinawa 2021" again, I could feel the persuasive power of the band that even the core music fans would be impressed. The buzz I felt at first seemed to grow even more.
(R)
"Koi no Yokan (Love Premonition)" ,which includes three songs, is now available on Bandcamp.
"Koi no Yokan "
M1.Questions
M2.I am I
M3.Koi no Yokan
JPY800+
Click here to purchase.
https://thequestionsokinawa.bandcamp.com/releases