Posted: August 23, 2021
Pyra emailed me about her newly released 6-track EP "fkn bad Pt.1" from Bangkok where she is based in.
The promotional video for the lead truck "paper promises" was shot using a cell phone in Bangkok during its lock-down. Many of her music videos have flashy and eccentric visuals, but this video used a minimalistic shooting style, and I'd say that it depicted the reality of daily lives in the current dystopia.
In Thailand, the distribution of vaccines is being delayed, and the number of newly infected people reaches 20,000 a day. Pyra mentioned, "I wrote 'paper promises' in 2019, but listening to it now, it sounds like I predicted the current dystopia."
She quests for the wisdom to survive in this world where nothing comes easy, and as an artist, she seeks the answer in her creations.
The first time I saw her performance was at an event in Seoul, South Korea in 2019. As she was exceptional, I emailed her, and we started communicating. After seeing her performances again in Bangkok in November of the same year at Bangkok Music City and CAT EXPO, my mind was set to invite her to Okinawa.
While Pyra was active in her music career, she was also a CEO of a startup company for a while. She only engages in music activities now; her performance at Bangkok Music City two years ago caught eyes of Warner whom she signed with. At that time, she was telling me jokingly, "Now I'm a part of the pop star club."
I was fortunate to see her performance in Okinawa in February 2020 right before the pandemic; by then, her intensity was at the next level. I had negotiated all the conditions with her for performing at my festival in Okinawa at a café at CAT EXPO between her shows, but it may not be so casual like that the next time.
Her unique personality slightly aloof from the rest of the world does not seem to be fully embraced in Thailand yet, but contrarily, she is highly evaluated overseas especially in Europe and the United States. It seems natural that she was one of the first to understand the importance of showcase festivals and music conferences. It may not be far in the future when she is genuinely a part of the pop star club. (Ryuji Noda)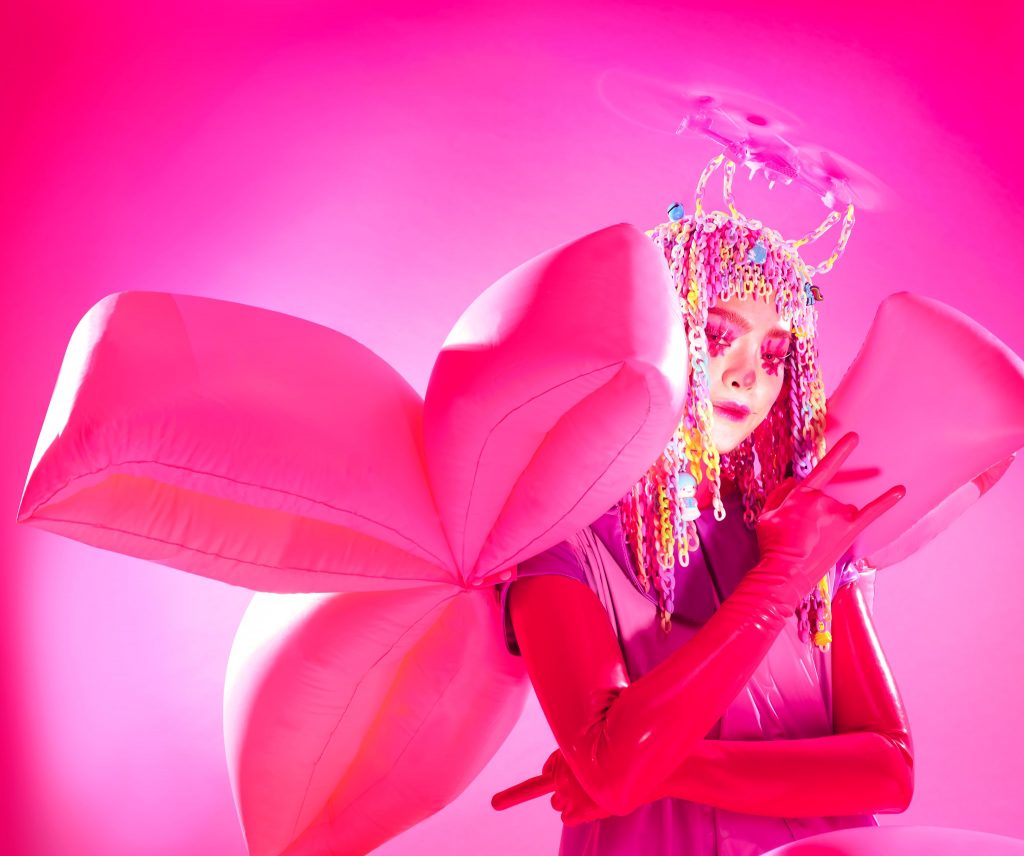 PYRA "fkn bad Pt.1"
01.bangkok
02.yellow fever(feat. Ramengvrl & YAYOI DAIMON)
03.paper promises
04.plastic world
05.dystopia
06.suicide spirits
音源はこちら(Listen here)
https://linktr.ee/onlypyra
PYRA official site
https://www.onlypyra.com