Posted: August 25, 2021
The alternative rock band "KUNST" reminds me of the rock bands that I was crazy about back in the days. This 6-member band based in Bangkok, Thailand, is one of the few bands that are expected to carry the future Thai alternative rock scene.
KUNST brings me back to my younger days when I listened to rock music day and night: roaring sounds of guitar and beats that makes you lean forward with clean, soft but solid vocal on a melody with unique floating feeling.
Their first EP "Super Retards" was finally released on August 25, 2021 (Wednesday). Fortunately, the EP is available both in Thailand and Japan as it's released by the Japanese label, Parabolica Records, who often works with foreign bands from other Asian countries.
*KUNST was also introduced in the article "Up-and-coming bands that will lead the Thai indie scene in the future" that was the 2nd article of the series "The dazzling world of Thai indies."
*Click here for the interview of KUNST on Tower Records' web media "MIKIKI".
●Band Information
・Streaming Services
– Spotify: https://open.spotify.com/artist/5VxN4qJKAfMVAXeUwyIVwD
– Apple Music: https://music.apple.com/th/artist/kunst/1509201670
・YouTube: https://www.youtube.com/c/KUNSTBKK/
・Twitter: https://twitter.com/kunstbkk
・Instagram: https://www.instagram.com/KUNSTBKK/
・Facebook: https://www.facebook.com/KUNSTBKK/
●Release Information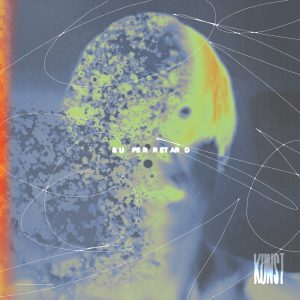 "Super Retard"
Label: Parabolica Records
Release date: August 25, 2021
Product number: PRBL-0020
Format: CD / digital distribution
Price: 1,650 yen (tax included)
TRACKLIST
1. Test Drive
2. Road Rage
3. Summary
4. Dry Tears
5. Runway