Posted: October 22, 2021
Thai indie eventer/promoter "Seen Scene Space" conducted a public hearing to hear which bands and artists everyone wants to see in Thailand in 2022 titled "ASIAN BANDS + ARTISTS YOU WANT TO SEE LIVE IN BANGKOK 2022".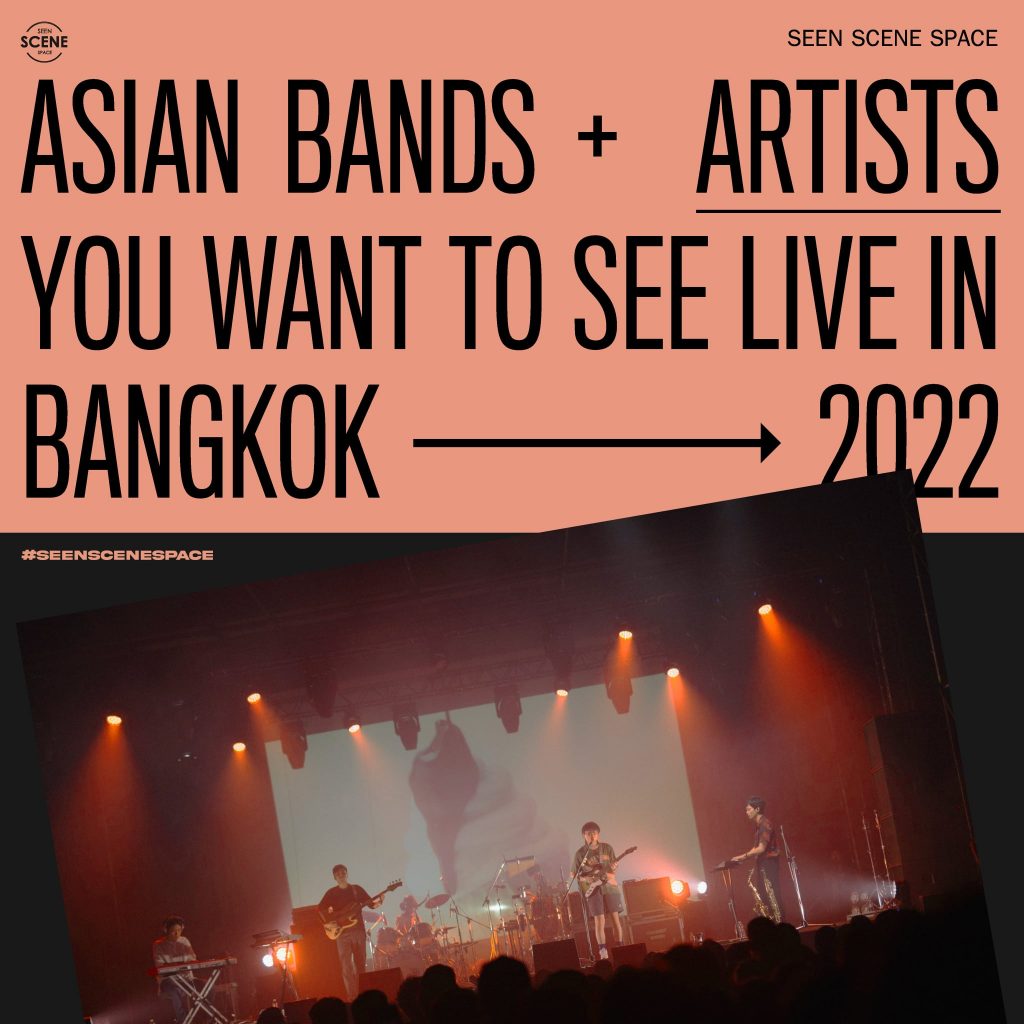 ASIAN BANDS + ARTISTS YOU WANT TO SEE LIVE IN BANGKOK 2022
As you can see from the comment section linked above, there are many artists from Japan, Taiwan, and South Korea. There are also bands from Indonesia, the Philippines, China and so on.
YOASOBI was the most mentioned Japanese artist. The next most popular were Aimyon, tricot, toe, THE NOVEMBERS, etc.
Some of the other mentioned artists were ASIAN KUNG-FU GENERATION, Hoon, Lucie, Too, Hitsujibungaku, Luby Sparks, etc.
Some Thais named Predawn, MASS OF THE FERMENTING DREGS, and FOR A REASON.
"Seen Scene Space" is widely known and has gained immense trust by Thai music listeners, where many people even blindly trust that an event will be great if it's organized by Seen Scene Space.
Also, the artists mentioned the public hearing may be added to the Seen Scene Space's list of potential bands and artists to invite to Thailand, and in fact, they approached artists, who were popular in previous public hearings. In other words, the artists mentioned here have possibilities of being called to perform in Thailand in the future.
To be mentioned in the public hearing, the artists must gain fans in Thailand.
If you are an artist, you may want to refer to an article "What you want to do to get fans in Thailand" in the series "The Dazzling World of Thai Indies."