Hello, everyone. My name is Ginn. I've been living in Bangkok, Thailand for 15 years. While I'm a member of a post-hardcore band "Faustus" with Thai members, I run a label "dessin the world" that is designed to support music exchange between Japan and Thailand.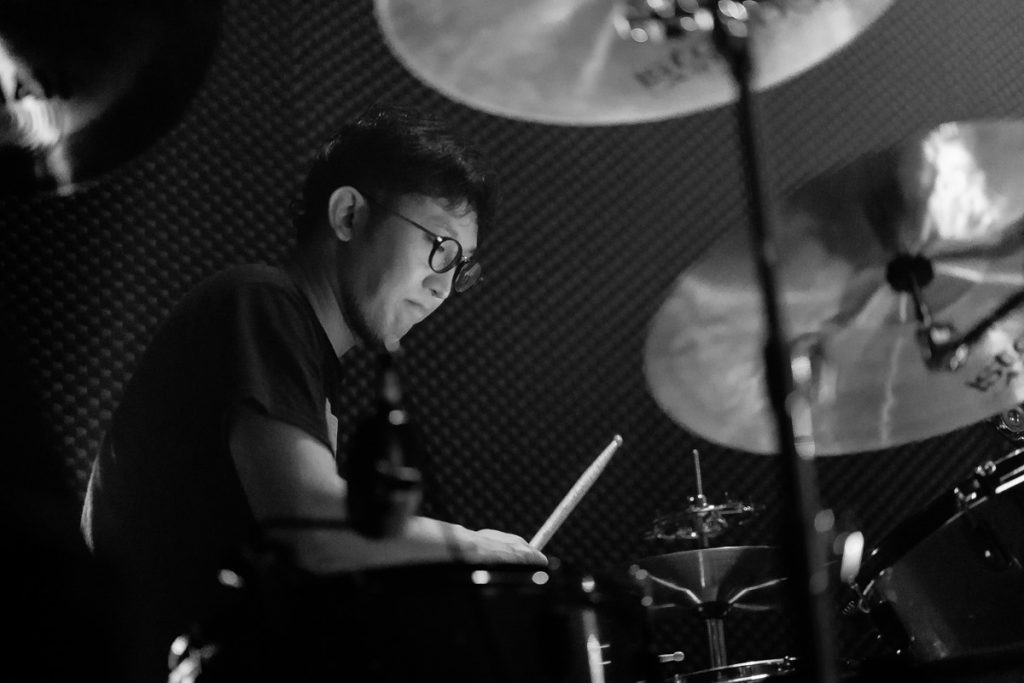 Photo:Yoko Sakamoto
I'm delighted to have an opportunity to introduce various aspects of music in Thailand, especially Thai indie scene, on this Music Lane Okinawa platform. After being abroad for years, I'm starting to lose my native language. Please bear with my poor writing (*the original article is in Japanese).
I'd like this first article of the series to be an entry point for you to the world of Thai indies. Some music videos are inserted in between the paragraphs below so that you can get to know some songs and genres from Thailand. For this time, I will introduce bands that have been around and established a position in the Thai music scene and that are still active.
Living dictionary of refreshing indie pop, "Lemon Soup"
Just like every other country, music in Thailand has been uniquely evolving around its own culture and history. While having cheerful sounds from its tropical climate and generosity that comes from being part of a continent, it also shows solid and cynical characteristics, making it difficult to describe the music in simple words.
Bizarre post-rock by geniuses, "Summer Dress"
However, our recent problem, which also may be the same for other countries, is the increasing amount of music with no originality. In recent years with the development of the Internet and technology for entertainment, people can easily find and listen to music from overseas. I believe that this is making some musicians listen to music, and without digesting them, output the similar things as their own.
Leader of Thailand's slow core, 「Zweed n' Roll」
In Thailand, there is a wide variety of genres in the indie scene just like in Japan. However, although there are many genres, the layers of each genre are not so deep. Also, in general, the number of bands is smaller compared to Japan.
My assumption is that, besides the population being smaller than Japan, musical instruments are expensive in Thailand (it can be around the same or more expensive in Thailand), so relatively less people can even start music activities. Consequently, there are a smaller number of bands in Thailand.
Pop band always expressing the ancient time from one step ahead, 「Gym and Swim」
Big brother of Thai hardcore scene, 「BrandNew Sunset」
Pop and pop rock are the most popular with the public, and recently, hip-hop has emerged into the main music scene. On the other hand, for the indie scene, there are a wide variety of genres like alternative rock, post-rock, math rock, shoegaze, hardcore, punk, electronica, noise, folk, reggae, and more.
Leader of Thai shoegaze bands,「INSPIRATIVE」
Band that will bear the future of the Thai pop scene, "Moving and Cut"
about 5 years ago. There was a period when most new coming bands seemed to follow the trend of city pop. The music scene became dull for a few years as all the new bands sounded similar. However, as a reaction to such a trend perhaps, new trends begun and have been invigorating the Thai underground scene since 2 or 3 years ago as bands with heavy sounds in alternative rock, garage rock and post-hardcore and bands with strong originalities in experimental pop and neo-soul have started getting attention.
Lo-fi noise rock band that splendidly evolved into a new form, "Hariguem Zaboy"
In the Thai indie scene where bands creating interesting music have begun to sprout, I feel that the landscape of the next generation is starting to form.
So, next time, I will introduce the bands of the next generation that will lead the future of Thai indie scene.
Young generation's best DIY guitar rock band, "Safeplanet"
*Please also enjoy the playlist linked with the Music Lane serialized articles.
Music Lane's serialized playlist "The Dazzling World of Thai Indies"
■ Introduction of author
Ginn has lived in Bangkok, Thailand for 15 years. While being active in the music scene himself as a member of a post-hardcore band "Faustus" with Thai members, he manages the label "dessin the world" to support the indie scenes in Japan and Thailand. Based on the concept of "Japanese music in Thailand, and Thai music in Japan," he is doing grassroots activities for Japanese-Thai music exchange.
● dessin the world
・Official Site: https://dessin-the-world.jimdosite.com
・Facebook: https://www.facebook.com/dessin.the.world
・Spotify: https://open.spotify.com/user/uhf7xnxdo35hwzlxngedl8f4l?si=6107a787d5424019
●Faustus
・Facebook: https://www.facebook.com/faustus.bkk
・Instagram: https://www.instagram.com/faustus.bkk
・YouTube: https://www.youtube.com/FaustusBangkok
・Streaming: https://friendship.lnk.to/Acotaamcacowpcdpaa