"Music Lane Festival Okinawa 2022" will be held in Koza, Okinawa City, Okinawa Prefecture, a city of music.
It is the only showcase festival focusing on independent artists in Japan.
The festival will be live attended by an audience and streamed live in order to prevent the spread of the new coronavirus.
The live streaming will be linked to music networks in Asian cities to introduce the music to a wider international audience.
The only showcase festival focusing on independent artists in Japan, held in Okinawa City (Koza), Okinawa Prefecture, the city of music.
Showcase festivals are still not well known in Japan, but many music professionals, including festival and live house bookers, gather at these events in search of new talent. Once again, the emphasis is on quality, and we have booked the hottest artists who are expected to make great strides in the future. All are highly recommended bands and artists not to be missed.
Even before the Corona Disaster, showcase festivals were becoming increasingly important in Asian cities. Zandari Festa" in Seoul, Korea, "LUCfest" in Tainan, Taiwan, and "Bangkok Music City" in Bangkok, Thailand. Not only bands from their own countries, but also many independent foreign bands actively participate in these festivals. Direct communication between music professionals and artists leads to the exchange of information, which in turn leads to concrete moves such as festival and tour offers and new collaborations. It is beginning to function as a new music incubation mechanism.
Currently, the situation with the new coronavirus is uncertain, and unfortunately we are unable to invite overseas music professionals to Okinawa. This time, we will invite mainly those who organize independent music festivals, mainly in Japan, in order to build a new network. In addition, with a view to post-Corona, the festival will be live-streamed free of charge to overseas audiences. (In Japan, there will be a charge.) We are confident that this will be an opportunity for the music scene to take a new step forward, and although we do not know what the situation will be like in the world in March 2022, we will continue to look to the future and contribute to the development of music culture. We will back up as many artists as possible to make the most of this opportunity to bring their music to new places.
TAMM Selection
A video showcase of Asian artists selected by TAMM (Trans Asia Music Meeting), an international music conference from Okinawa.
The video will be available during the live intermission and will also be featured on a dedicated YouTube channel. Get exposed to a wide range of Asian indie music.
Trans Asia Music Meeting
This music conference aims to build a music network between Okinawa and Asia and to function as a new music platform. Although we used to invite people involved in music in Asia, due to the Corona disaster, we will mainly invite people involved in organizing independent music festivals in Japan, with the aim of building a new network. In addition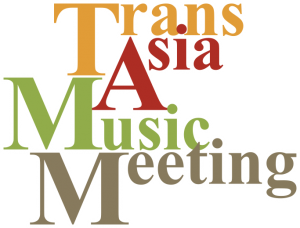 Ticket information
General one-day ticket: 3,500JPY in advance, 4,000JPY at the door
General 2-day pass: 5,500JPY (advance purchase only)
*Date specified / One drink order is required at the time of admission. (Two day passes are required for each day.)
*Tickets must be exchanged for wristbands at the Music Town Otoichiba.
*You will be asked to purchase a drink ticket (500JPY) that can be used at each venue at that time.
Please present your wristband when entering each venue.
*You can use the parking lot of Music Town Otoichiba for 6 hours free of charge. Please bring your parking ticket. (except when the parking lot is full)
Change of artists. No refunds will be made due to cancellations.
Ticket Outlet
<Okinawa City>
Music Town Sound Market
<Naha City>
Sakurazaka Theater Box Office
<Other>
Music from Okinawa Web Shop(https://musicokinawa.official.ec/ )
e-Plus and FamilyMart stores / Lawson Ticket (Lcode 83030) / Ticket Pia and Seven-Eleven
<Wristband exchange location>
Music Town Otoichiba (3F, 1-1-1 Uechi, Okinawa City)
*When changing wristbands, please take your temperature, disinfect your hands, wear a mask, and fill in your contact information in accordance with the guidelines for preventing the spread of new coronavirus infection.
*Wristbands must be presented upon entering each venue. Admission will be restricted when the venue is full.
*To prevent the spread of infection, there will be a changeover system for each performance. (Disinfection of the venue will be conducted.)
Guidelines for Prevention of the Spread of New Coronavirus
The event will be held in accordance with the guidelines of Okinawa Prefecture. The maximum number of visitors will be 50% of the capacity of each venue. This number may change depending on the relaxation or tightening of the guidelines.
We ask for your cooperation in the following matters
Please refrain from coming if you are not in good physical condition.
Please take your temperature. (Those with a temperature of 37.5 degrees Celsius or higher will not be allowed to enter the venue.)
Please refrain from coming to the event if you have traveled abroad within 14 days of the event, or if you have been in contact with someone who has traveled abroad.
Please be sure to wear a mask. (If you do not have one, please purchase one for 50 yen at the registration desk.)
Please use hand sanitizer. (Alcohol sanitizers are available at each location.)
Please fill in your contact information. (We will manage this information in accordance with the Personal Information Protection Ordinance. (All personal information will be destroyed within 2 weeks.)
Please install and use the official account of Okinawa Prefecture's new Corona countermeasure personal support line (RICCA).Inquiries and reservations by phone: Music Town Otoichiba 098-932-1949
Organized by: Okinawa City / Music Town Otoichiba